As we head into the second quarter of 2021, we review the projects and partnerships that have defined the first quarter of 2021.
Axxela Completes 18km gas pipeline in Ogun State, South-West, Nigeria
This project was executed via Axxela's subsidiary; Transit Gas Nigeria Limited in partnership with the Nigerian Gas Marketing Company, a subsidiary of the Nigerian National Petroleum Corporation.
The project is a huge boost for gas-based industrialization efforts as it delivers first gas to Rite Foods Limited, the manufacturer of Bigi Drinks, Rite, Bigi Sausages, and Fearless Energy Drinks. With consistent gas supply, the fast-moving consumer goods company will achieve significant energy cost savings.
Shell Nigeria Gas seals 20-year gas distribution deal
In a vital boost to the provision of gas distribution infrastructure, Shell Nigeria Gas (SNG) and the Nigerian Gas Marketing Company (NGMC) sealed a 20-year gas distribution deal to ensure that gas is delivered to industrial customers and manufacturing plants in Lagos and Ogun state.

Nigeria Makes Entry into $20.6billion Global Methanol Market
Nigeria made an entry into the 20.6-billion-dollar global methanol market with a Final Investment Decision (FID) on the Brass Fertiliser and Petrochemical Company Limited which was sealed by the Nigerian National Petroleum Corporate (NNPC) and the Nigerian Content Development and Monitoring Board (NCDMB), as well as a private firm, DVS Engineering Limited.
With an estimated output of about 10, 000 metric tons of methanol upon conclusion, the project which is expected to cost $3.6billion will make Nigeria one of the largest producers of the product in the world.
AGPC Raises $260m to Fund the Completion of its 300MMscfd Capacity ANOH Plant
The ANOH Gas Processing Company(AGPC), an incorporated joint venture (IJV), jointly owned by Seplat and the Nigerian Gas Company (NGC) has successfully raised $260m in debt to fund the completion of its ANOH plant, located on OML 53 in Imo State.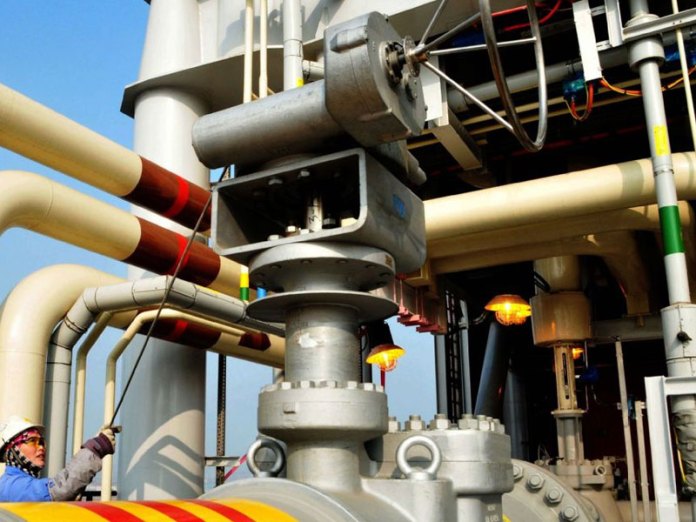 The gas processing plant has a capacity of 300mmscf/d and is capable of supplying gas to generate 1,200MW of power, about 25 – 30% of Nigeria's current grid power supply. The dependable supply of such a significant amount of gas will without a doubt, boost power generation efforts in the country.
Nigeria and Morocco Reaffirm Commitment to Joint-Gas Pipeline.
In a move that will significantly improve energy access across West Africa, Nigeria and Morocco have signified their commitment to the construction of a 5,660-km pipeline.
Estimated to cost $25 billion, the pipeline will extend the existing West African Gas Pipeline currently serving Benin, Togo and Ghana, as well as connect with Spain through Cádiz.
Nigeria and OCP Africa sign agreement in Morocco for Fertilizer Production
In a strategic move that strengthens bilateral trade between Nigeria and the Kingdom of Morocco, OCP Africa, headquartered in Morocco and the Nigerian government have signed an agreement to develop a multipurpose industrial platform in Nigeria.
This platform will utilise Nigerian gas and Moroccan phosphate for the production of 750,000 tons of ammonia and 1 million tons of phosphate fertilizers by 2025.
Nigeria Officially Launches Decade of Gas
President Muhammadu Buhari officially launched Nigeria's Decade of Gas on the 29th of March 2021. In his remarks at the launch, he restated his administration's commitment to gas utilization as a tool for driving Industrialization and economic growth.
He made this commitment at the virtual Nigeria International Petroleum Summit (NIPS) 2021 Pre Summit Conference & the Official launch of the Decade of Gas.
We are optimistic that more public-private partnerships will emerge to promote gas to power and gas infrastructure projects across the country.