The Association of Local Distributors of Gas (ALDG) commiserates with the Nigerian government and the global energy community on the passing of an icon, Muhammad Sanusi Barkindo, who until his passing was the Secretary-General of the Organization of Petroleum Exporting Countries (OPEC).
Barkindo leaves with us a legacy of transformation and true leadership from his time at OPEC where he elevated his role from a largely technical position into that of a revered statesman who spoke candidly and defended Africa's position on energy transition.
President Muhammadu Buhari at his reception of Barkindo, a few hours before his passing described him in glowing terms as a worthy ambassador of Nigeria. He also lauded his leadership in navigating turbulent times to strengthen OPEC and leave an organization that will stand the test of time.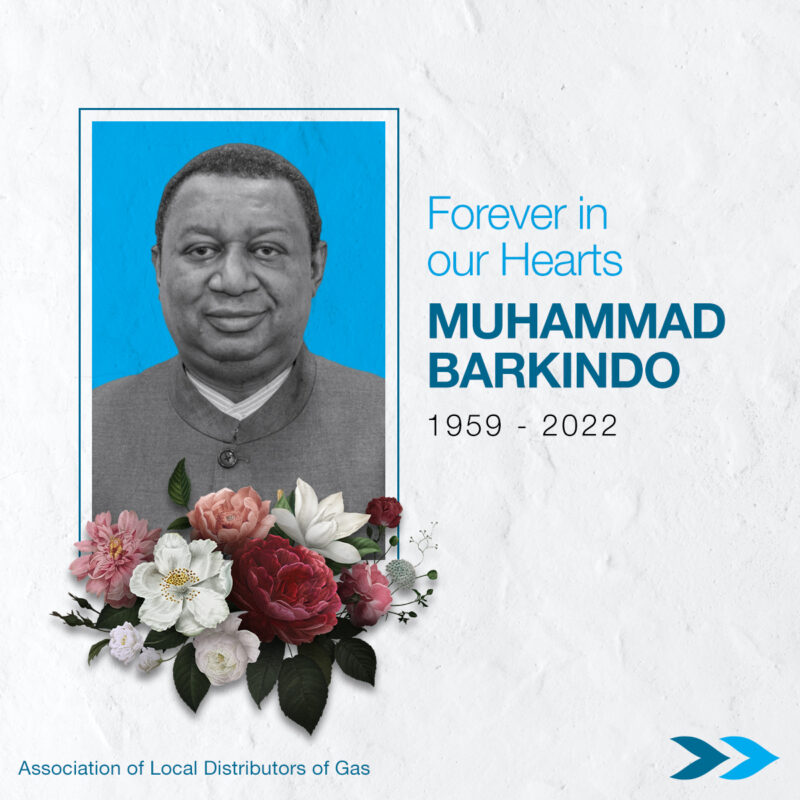 History will be kind to Barkindo's display of expertise and character as he navigated an oil price slump, the Covid-19 pandemic, internal disagreements among producers, the challenge of climate change, and the disruptions of conflict. OPEC's current unity and bargaining power owe itself in no small measure to the resilience and leadership of Muhammad Barkindo who offered a steady hand, calm words, and a brilliant mind in navigating these challenges.
At every point of interaction, Muhammad Barkindo was calm, soft-spoken, and reassuring. His disposition built immediate trust and cultivated respect across borders, languages, and ideologies.
His passing is an incredible loss to Nigeria, the African continent and the global energy community. We will take solace in his advocacy for an end to energy poverty captured once again in his last public engagement where he called for sustained investment in energy to meet current and future demand and eradicate energy poverty.
Farewell to an icon, leader, mentor, and role model.